ZETTLER Controls remains committed to providing safe and high-quality products that not only meet but exceed industry standards. We are proud to announce our popular XMC0 contactor series has been rigorously tested and certified by Underwriters Laboratories (UL) to meet the stringent safety standards of UL 60335-2-40. This certification ensures that ZETTLER contactors are safe for use in systems employing A2L flammable refrigerants such as R-32/ or R-410A. The LZGH2/8 certification from UL is another demonstration of our ongoing goals to maintain reliability and compliance of HVAC and refrigeration solutions, giving end-users confidence when using ZETTLER products.
A2L refrigerants have gained prominence due to their low global warming potential (GWP) and are environmentally friendly alternatives to high-GWP refrigerants. A2L refrigerants exhibit remarkably reduced environmental impact while maintaining high-performance levels. The move to A2L refrigerants positively contributes to sustainability initiatives and carbon footprint reduction targets, aligning organizations with modern environmental regulations and ensuring a cleaner future.
ZETTLER Controls is continuing to invest in additional A2L compliant components and will soon offer its popular chassis mount, plug-in, and motor start electromechanical relays with the same LZGH2/8 certifications.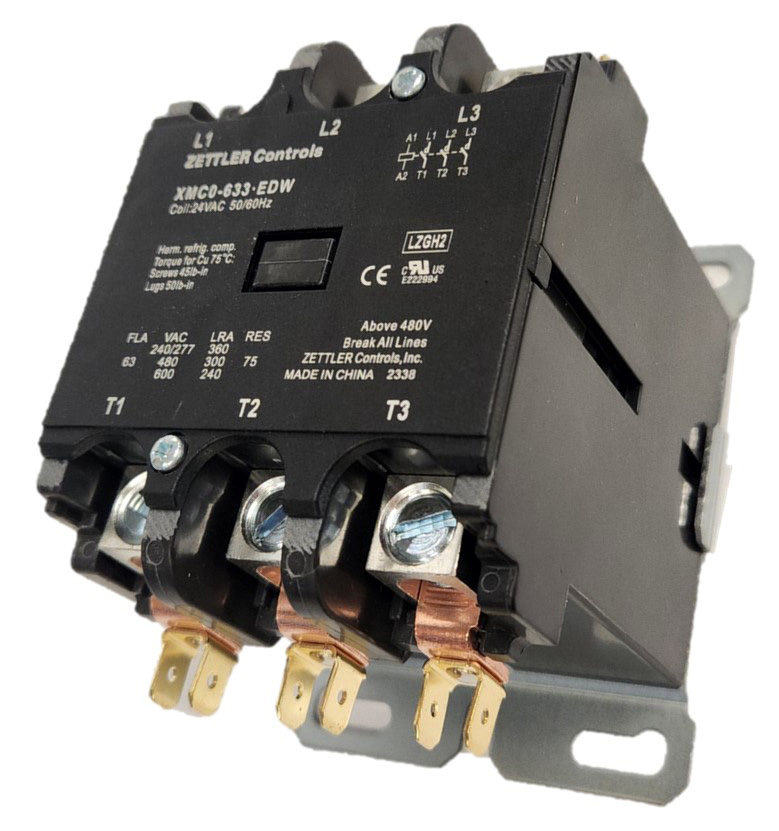 About Zettler Controls, Inc.
Headquartered in Vista, Calif., Zettler Controls, Inc. brings the same commitment to quality and innovation to the HVAC/R market that the Zettler name has embodied for over 100 years. Offering relays, transformers, contactors, heat sequencers and more, Zettler Controls' products are used by the HVAC/R industry for both residential and commercial applications. Zettler Controls' unique combination of 100 percent quality testing, first-class sales and technical support, cost-effective product design and outstanding product availability offer a highly dependable and responsive resource for all your HVAC/R component needs. For more information, please visit www.zettlercontrols.com .
For application and product information contact:
Zettler Controls, Inc.,
2410 Birch St, Vista, CA 92081
Phone: (949) 360-5840
Fax: (949) 360-5839
Web Site: www.zettlercontrols.com
Email: sales@zettlercontrols.com