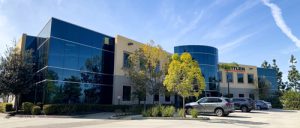 ZETTLER Group North America is pleased to announce that we will be moving operations to below address in Vista, California.
This includes all North American ZETTLER Group Divisions:
American ZETTLER, Inc.
ZETTLER Magnetics, Inc.
ZETTLER Controls, Inc.
AZ Displays, Inc.
ZETTLER Integrated Solutions, Inc.
2410 Birch Street
Vista, CA 92081 USA
Phone numbers and email addresses will remain the same.
For more contact information, please visit https://www.zettlerusa.com/contact-us/
Our existing office in Aliso Viejo, CA will cease operations on March 13th, 2020 and we will resume on March 16th, 2020 from our new office in Vista, CA.
Please direct all correspondence and shipments to the new Vista address going forward.
If you have any questions concerning our new location, please feel free to reach out to us.
Yours sincerely,
Max Moegling
Vice President, Finance and Administration
ZETTLER Group
About Zettler Controls, Inc.
Headquartered in Vista, Calif., Zettler Controls, Inc. brings the same commitment to quality and innovation to the HVAC/R market that the Zettler name has embodied for over 100 years. Offering relays, transformers, contactors, heat sequencers and more, Zettler Controls' products are used by the HVAC/R industry for both residential and commercial applications. Zettler Controls' unique combination of 100 percent quality testing, first-class sales and technical support, cost-effective product design and outstanding product availability offer a highly dependable and responsive resource for all your HVAC/R component needs. For more information, please visit www.zettlercontrols.com .
For application and product information contact:
Eric Wallis
Sales Manager
Zettler Controls, Inc.,
2410 Birch St, Vista, CA 92081
Phone: (949) 360-5840
Fax: (949) 360-5839
Web Site: www.zettlercontrols.com
Email: sales@zettlercontrols.com